Recently, we went to Odisha's Nandankanan Zoological Park, which surely was a lot of fun. If you are traveling to Bhubaneswar, you must pay a visit to this zoological park. The views are ideal for anyone who likes animals and spending time with them.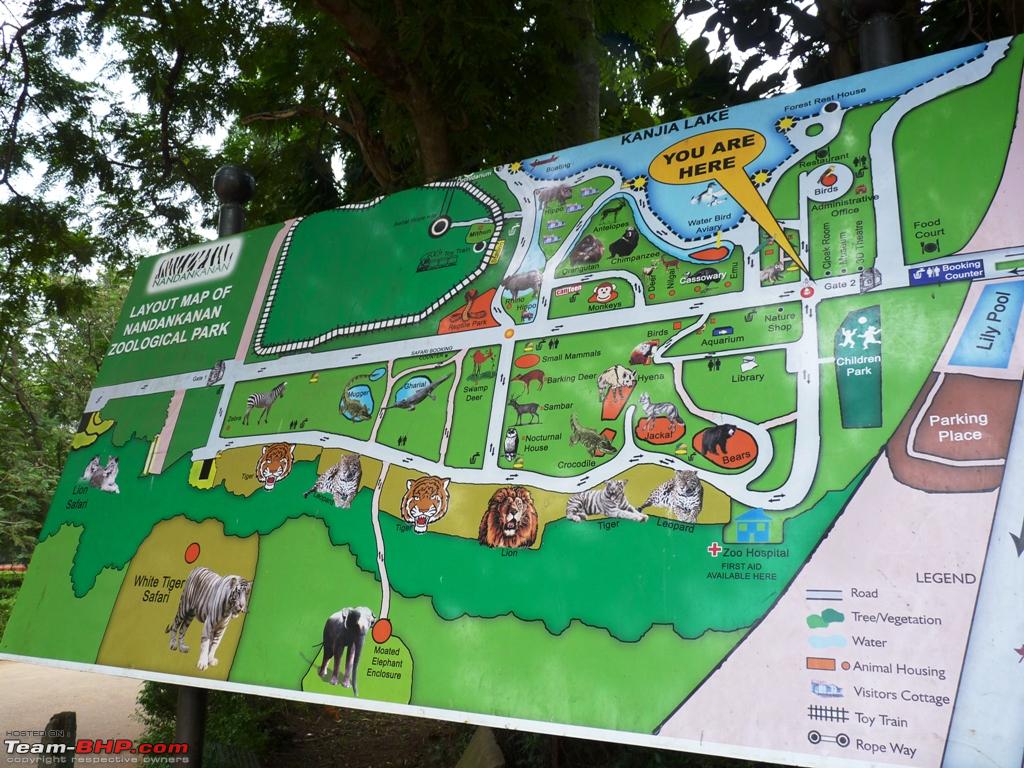 Location and cost
Nandankanan Zoological Park is located near Bhubaneswar, the capital of Odisha. You can opt for one of the cab booking apps and reach within half an hour.
You'll see two pathways as soon as you reach the park. The Botanical Garden is on one side, while the parking area is on the other. Tickets are extremely inexpensive, costing no more than Rs 50 per person.
Wildlife in Nandankanan
This Zoological Park was established on 1st October 1991. It has a diverse range of wildlife, being a home to 3004 animals, including 1175 mammals, 1546 birds, 262 reptiles, and 21 amphibians. Wildlife enthusiasts from across the country visit the park for its unmatched wildlife photography.
Adventure safari
Nandankan is the first zoo in India that provides a white tiger safari. Visitors are confined in a vehicle and can roam around in an open forest, in order to spot the white tiger. They provide bear and lion safari as well.
A fantastic boating area
Boating facilities are additionally available if you are tired of safari and desire to relax for a while. Boating in the blue waters of Kanji lake is a lot of fun. Kanji is also acknowledged for its floral or faunal diversity. Seating arrangements are available where you can sit and enjoy the beauty of Kanji Lake.
Appealing facilities for kids
If you are coming here with your kids, the Toy Train is an excellent choice for their attraction. The trail begins at the toy railway station and travels to the lake and densely forested areas. After enjoying safari and boating, you can head to the park's library which has 3000 books and wildlife journals if you fancy some reading time.
Not just about the safari experience
One unique thing that makes Nandankanan Park one-of-a-kind from the other zoos is its Open Top Leopard Enclosure, which is uncommon in India. The enclosure has 4 feeding chambers and two back crawls, which makes it quite attractive and safe.
Amazing Zoo Museum and Zoo Interpretation Centre
How can we forget about the amazing zoo museum? The museum in Nandankanan preserves the animal specimens for public viewing and nature education. This museum facility is pretty informative for school children. You can see the Zoo Interpretation Center as soon as you leave the zoo museum. Over here, you can learn about the behaviour of different animal species and how they are rescued.
A trip to Nandankanan Zoological Park is an ideal getaway for family as well as friends. It surely brings a diversity to Orissa's tourist attractions which primarily consists of temple towns and beaches. Moreover, the accessibility and short distance from Bhubaneswar makes it an optimum choice for adventure and wildlife lovers. You can enjoy a relaxed drive to and from the park by booking Savaari's reliable car rentals in Bhubaneswar with a local driver.